We're Mad About Sustainability
Return your glass jars on your next purchase and receive a discount! Alternatively, our pretty glass jars can be reused. Let's do our part to achieve our sustainability goals!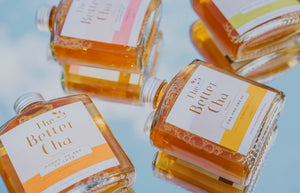 Nuts about Nut Milk
We believe in upholding the goodness nature has to offer. Our nut milk is preservative free with no additive or fillers. Unlike commerical brands, our plant-based milk contains over 20% nut/oat content.